Swimming Lessons
For Adults and Children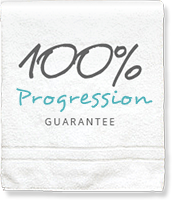 Welcome to SwimExpert, the UK's leading swimming improvement service, offering you private swimming lessons to improve your swimming, guaranteed.
Whether it's one to one private adult swimming lessons or swimming lessons for children, we can ensure that your swimming improves. All of our swimming teachers are specially trained, hand-picked and have years of swimming teaching experience.
Whatever your standard, our swimming instructors can help you to improve your swimming. Check out our testimonials to see how we have helped people, just like you, to improve your swimming.
We have taught swimmers of all ages, from two years to over 70 years (you're never too old to learn), and all abilities, from hydrophobic beginners to national standard competition swimmers and triathletes. We offer one to one swimming lessons and private swimming lessons in a range of locations throughout the UK.
You can download your free copy of our SwimExpert 'improve your swimming guaranteed' brochure here.
To find out how we can help you, get in touch with us today on 0330 111 29 29 or request a callback or brochure by simply filling out our contact form.