Information For Pool Owners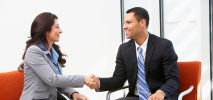 Do you have a leisure pool in your hotel or club?
Is your pool 10m in length or more?
Are there times of the week when its under utilised?
Could you host a small area (usually the size of a single lane) for our lessons?
Would you like to offer our quality 1-2-1 service to your leisure members, guests and potential guests?
An excellent service at your venue that's also hassle free and cost you nothing - let us do all the work!
High quality footfall - typically we have the same customer types as our hotel venues
Our customers = more potential leisure members for you
Help encourage membership retention - special pricing/offers for your leisure members
A proven concept, with proven secondary spend £££ (ask for details)
Plenty of joint marketing opportunities (leverage off our database)
As only a small area or lane is required, all other pool activities can continue as normal
Why not join the growing number of hotels and leisure clubs offering the SwimExpert service now!
De Vere
Novotel
Holiday Inn
MacDonald Hotels
Principal Hayley
Mercure
and more...
For an informal chat or to arrange for one of our Directors to visit you then please contact us on 0330 111 29 29 or simply complete the form below and we will be pleased to contact you.